~ Illinois ~
Links below open new windows

= Offers Stud Service
= Mmber Listing
---
.Miniature Horse Farms and Businesses in Illinois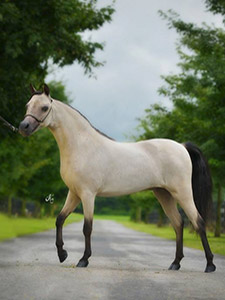 Calypso Farm - AMHA, AMHR, ASPC

e-mail - Kim and John Peters - calypso64@juno.com

17875 S. Gougar Rd., Lockport, IL 60441 phone: 815-722-6255

We are breeding quality, colorful little horses with big personalities and awesome good looks. Our blloodlines include Buckeye WCF Hot Toddy and Boones Little Andy, among others. We are located 35 miles SW of Chicago and we invite you to give us a call and come for a visit. Please be sure to visit our web site at - http://www.calypsollamas.com
09/12
---
..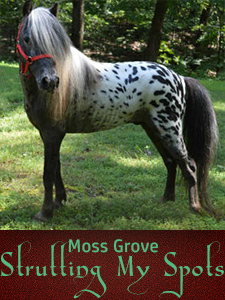 Spotted Dreams Miniature Horse Farm - AMHA/AMHR
e-mail - Junior and Dianne Wilson - spotteddreams07@hotmail.com
12428 N Stanford Lane Opdyke, IL 62872 Cell: 618-214-0563

We are a small miniature horse farm located in Southern Illinois. We raise quality AMHA and AMHR registered miniature horses for sale, show or pets, focusing on the Appaloosa. We breed not only for color but especially conformation and disposition. Welcome to Spotted Dreams! We hope you will call and come see our farm and horses.
We are very proud of them and think you will be pleased with what you see. visit our web site at - www.spotteddreamsminiaturehorsefarm.com
08/16
---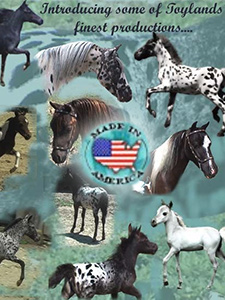 Toyland Miniature Horses - AMHA/AMHR/FMHA/FBR
e-mail - Laurie Stevens - info@toylandminihorses.com
33222 N. Fairfield Rd. Round Lake, IL 60073 phone: 847-587-6201

OFFERING PURE FALABELLA AND FALABELLA BLEND MINIATURE HORSES. Looking for something special? We have the largest herd of Falabella Miniature Horses in the world! We have bred the Falabella over many years to produce Arabian refinement and show quality. We are also offering a nice selection of Falabella Blends, The new Trend! ! For more information on these Rare and Unique little horses, also for saleslist, prices, photos and video, please contact Laurie Stevens at 847-587-6201 and please visit our web site at - www.toylandminihorses.com We have acquired Angelica Falabella's entire herd! Please keep checking on our web site for updates!
10/05
---

= Many thanks to these MEMBERS of L'il Beginnings Miniature Horses International web-site!
For information on being added to the Small Horse Connect - PLEASE SEE THIS PAGE
---
Get me back to L'il Beginnings Miniature Horses main page please!