~ Oklahoma ~
Links below open new windows

= Offers Stud Service
= Member Listing
---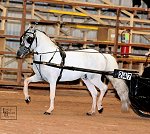 Ash Creek Farm - AMHA/AMHR
e-mail - Ron and Kim Clough - clough@pldi.net
1316 S. 10th Kingfisher, Ok 73750 Phone: (405) 375-5217 cell: (405) 368-8248

Ash Creek Farm began in the fall of 2004 with the purchase of two mares and after our first AMHA show, we were hooked. We are located just 45 minutes Northwest of Oklahoma City, in Kingfisher, OK. Pictured is our new herd sire Celebrations Tennessee Vision. He is AMHA Top 10 Honor Roll In Liberty, Senior Stallion 32-34", and Ladies Single Pleasure Driving. We are striving to breed quality halter and driving horses. Visitors are always welcome. Please visit our web site at www.sunrae.com/ashcreekfarm
09/07
---
.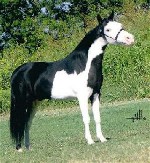 ROKO Miniature Horses – AMHA/AMHR
e-mail - Robin Olmstead - ROKOminis@msn.com
Fletcher, OK. – phone: (580) 549-4409

We breed double registered horses with halter worthy conformation with Tovero pinto patterns. Proud owners of RHA Lotto Locomotion (pictured), blue eyed, black Overo stallion. Our horses are our children and are raised with a lot of love. Come see us for beautiful horses for show, love, or just to talk about minis! Customer satisfaction is #1. "RAISED WITH LOVE ~ SOLD WITH HONESTY!" Web site http://www.rokominis.com
f-03/06
---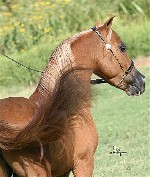 WeeOkie Farm - AMHA/AMHR/PtHA

e-mail - Rita and Hugh Jenkins - weeokiefarm@aol.com

515 Remuda East, Yukon, OK 73099 - phone: (405) 373-2523

WeeOkie Farm is a small, family operated facility just northwest of Oklahoma City. Our stallions are sons of BondAToy4UC (pictured Hartins Toys Reflection), Oak Forest Pizazz, Ima Boones Little Buckeroo Too (BTU), Briquette, and Blue Ribbon Ima Quick Pic. With these champion bloodlines and good mares to complete the picture (many are former show mares), we produce 12-15 quality foals each year, who are imprinted at birth and handled daily. We offer excellent bloodlines at small farm prices! - web-site http://www.weeokiefarm.com
11/02
---

= Many thanks to these MEMBERS of L'il Beginnings Miniature Horses web-site!
For information on being added to the Small Horse Connect - PLEASE SEE THIS PAGE
---
Get me back to L'il Beginnings Miniature Horses main page please!