Trainers, Handlers & Online Courses
Links below open new windows

= Offers Stud Service
= Member Listing
Mini Horse and Shetland Pony Professional Training Centers.

Miniature Horse and pony trainers, handlers & online classrooms. A listing of the top trainers in the industry.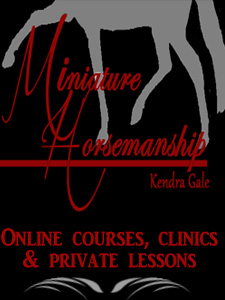 Miniature Horsemanship - Online classroom

e-mail - Kendra Gale - miniaturehorsemanship@gmail.com

Cochrane, Alberta, Canada 403-771-4747

The online classroom at MiniatureHorsemanship.com is the place to learn all things Miniature Horse! With online courses, a private community and a weekly free newsletter, there is something for everyone. Also offering clinics and private lessons with our herd of well trained AMHA show horses, taught by Equestrian Canada Certified Driving Instructor, Kendra Gale.


web site: http://classroom.miniaturehorsemanship.com


01/17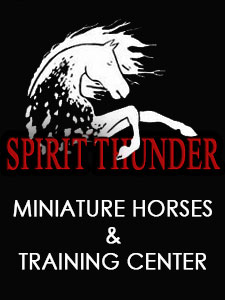 Spirit Thunder Miniature Horses and Training Center - AMHA, AMHR, ASPC

e-mail - Jessica Matheson - pinaraloosa@aol.com

Worley, Idaho 208-446-8816

After 15yrs of working with HLR & HHP training as well as showing on my own I opened my barn doors to outside clients in 2013. Being a small facility I can offer a personal touch & one on one basis with my clients. While I specialize in under 38" miniature horse halter training, I have recently started accepting a few select ASPC & Welsh ponies for halter training.

web site: http://www.spiritthundertraining.com


12/12
---

= Many thanks to these MEMBERS of Lil Beginnings Miniature Horses International web-site!
For information on being added to the Small Horse Connect - PLEASE SEE THIS PAGE
Get me back to Lil Beginnings Miniature Horses main page please!