-

--------------------------------------------------
Lil Beginnings Topsites Premium Membership
--------------------------------------------------

This is what your Premium Membership will look like. Your account will be
highlighted, your banner will be larger 255 wide X 300 and your account will also be
listed over on the left under "Premium Members".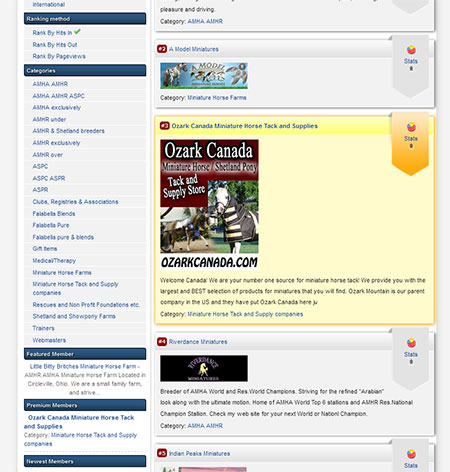 To purchase a premium membership please follow the instructions below.
First: login to your account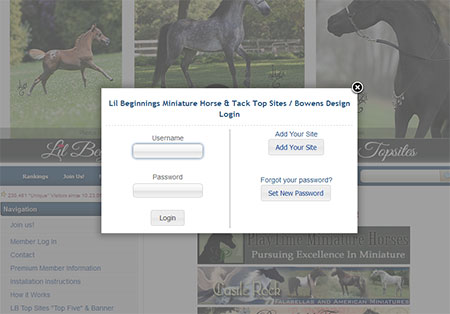 You'll now see "welcome to your control panel"
Click the name of your account.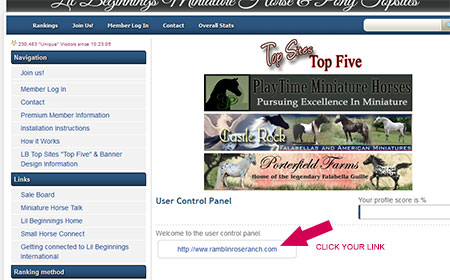 Now at the top you'll see "Welcome" along with your account name
Click on your account name.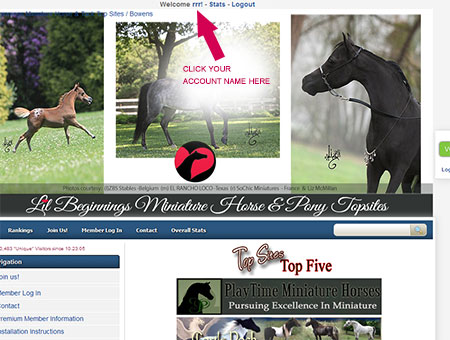 Now you will see your control panel menu within a gray background
under the main navigation
You may use this menu to purchase Premium Advertising and to
upload your banner.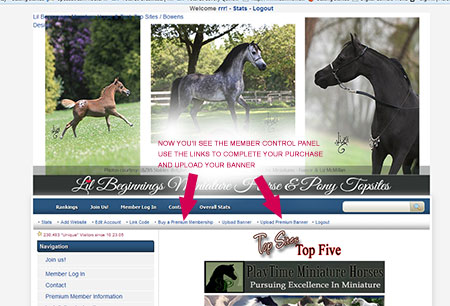 Thank you and good luck with your advertising!!